Hotel Los Jazmines & Los Jasmines Resorts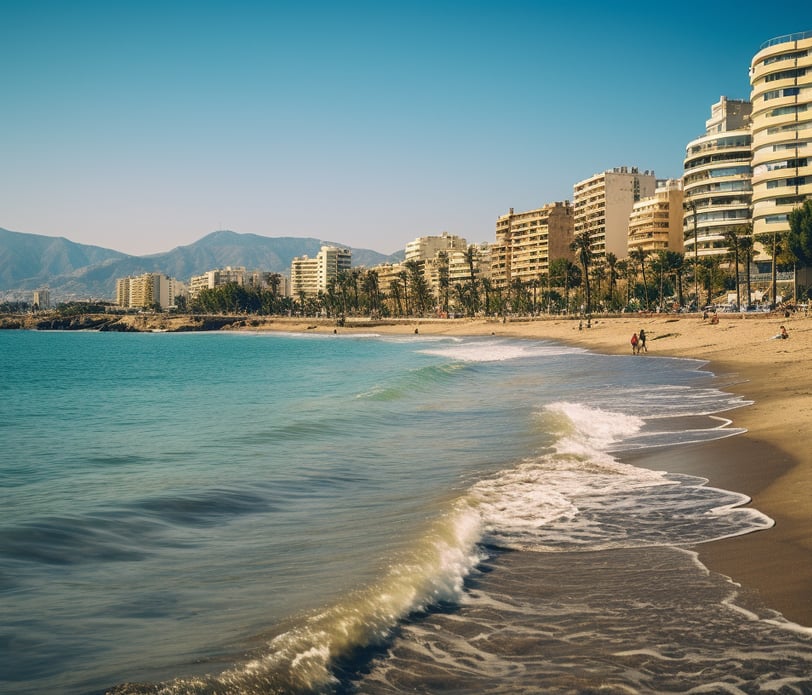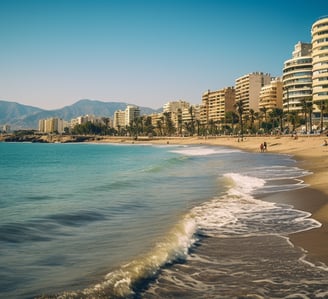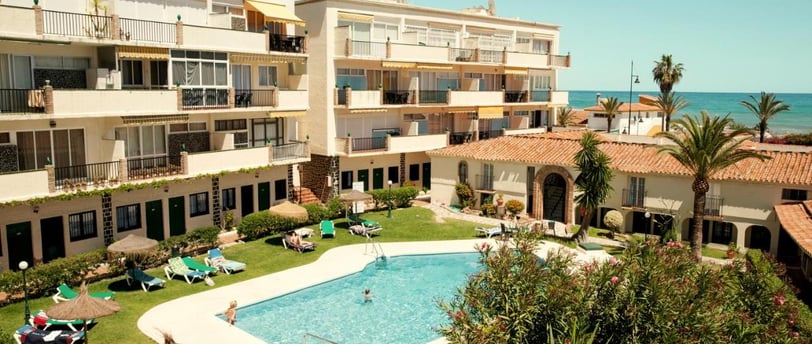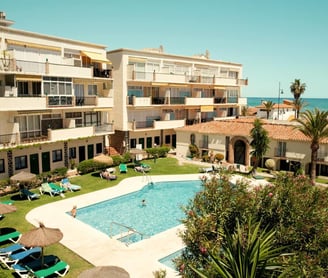 Hotel Los Jazmines, Torrelmolinos Costa del Sol
Situated along the pristine Playamar Beach in Torremolinos, Los Jazmines presents inviting lodgings with a beachfront allure. The complex boasts a refreshing outdoor pool, a dedicated children's pool, an on-site restaurant, and a chic rooftop bar. Complimentary WiFi is accessible in communal areas. Bright and air-conditioned, the accommodations at Los Jazmines range from rooms to apartments. Guests can opt for views overlooking the lush hotel gardens or the mesmerizing Mediterranean Sea. Each space is equipped with a television, private bathroom, and for added security, safes are available at an additional charge.
The Los Jazmines Lounge, perched atop the hotel, offers patrons breathtaking vistas paired with expertly mixed cocktails. For gastronomic delights, the buffet restaurant provides both breakfast and dinner, spotlighting a blend of Mediterranean and European dishes.
Venture just a 10-minute stroll to discover the bustling shops of San Miguel Street. Moreover, the Málaga Pablo Ruiz Picasso Airport is conveniently situated a mere 7.5 miles from the property.
Hotel Los Jazmines, Spain
Avenida del Lido, 6, 29620 Torremolinos, Spain
Explore the world of Los Jazmines resorts and indulge in the ultimate vacation experience. From the breathtaking landscapes of Bolivia to the vibrant city of Torremolinos, Spain, our resorts offer unparalleled luxury and comfort for your perfect getaway.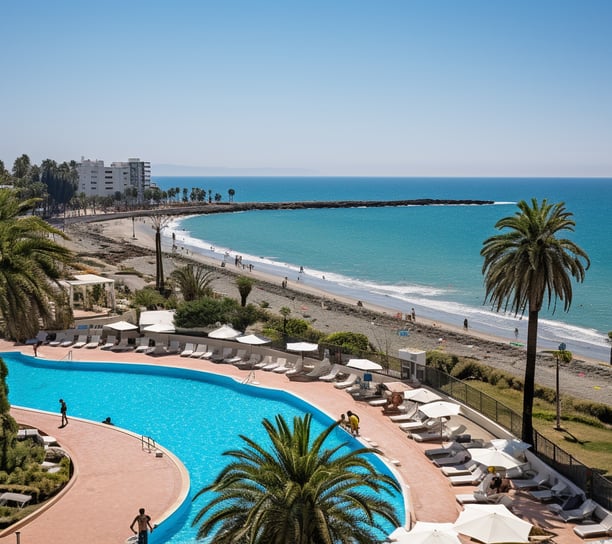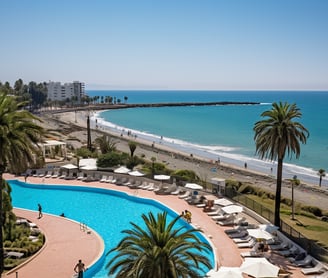 VACATION HOME IN CANARY ISLANDS
Unforgettable Experiences
Overlooking a garden, this Canary Island Vacation Home, Los Jazmines offers accommodations 23 miles from Parque de Santa Catalina, featuring a balcony, coffee machine, and free WiFi. This home boasts 3 bedrooms, 2 baths, a TV with streaming, a well-equipped kitchen, and a sea-view terrace. Amenities include a hot tub. It's 7.9 miles to Cueva Pintada Museum and 23 miles to Estadio Gran Canaria. Gran Canaria Airport is 35 miles away.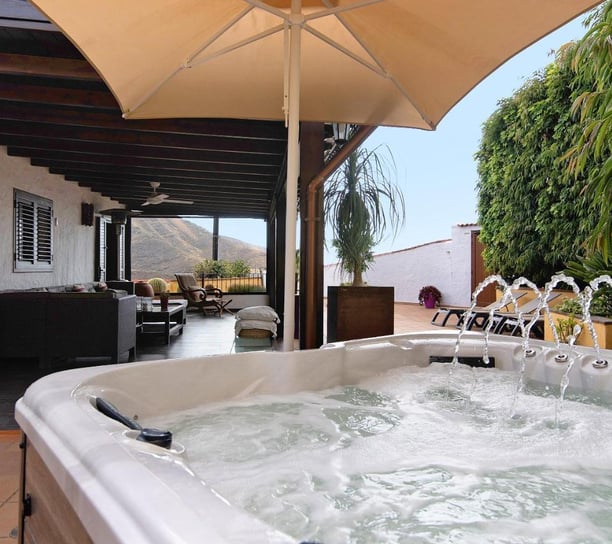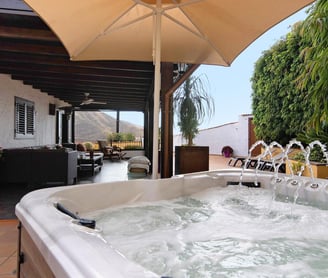 About Los Jazmines Resorts
Los Jazmines Resorts is a renowned name in the hospitality industry, offering exceptional experiences in Bolivia and Torremolinos, Spain. With a commitment to providing unparalleled luxury, comfort, and personalized service, we strive to exceed the expectations of our guests. Our resorts are nestled in picturesque locations, surrounded by natural beauty and offering a wide range of amenities and activities. Whether you seek a romantic getaway, a family vacation, or a destination for special events, Los Jazmines Resorts is the perfect choice.
Experience luxury and tranquility at Los Jazmines Resorts